A Merch Collection That Tells Stories of Black Music History
To celebrate the rich history and influence of Black music, Spotify is launching a limited edition merch collection in partnership with Black curators and creatives across the diaspora. The collection titled "Wear Black History", was designed by Joy Miessi and Brandan 'bmike' Odums and inspired by six moments in Black music history. Spotify collaborated with Black music historian and researcher Naima Cochrane and Dr. Dwandalyn R. Reece, Curator of Music and Performing Arts, from the Smithsonian National Museum of African American History and Culture to source the stories behind each piece.
This project is the latest installment of Black History Is Happening Now, an ongoing program created in partnership with creative collective Saturday Morning, to celebrate and amplify the voices of Black creators. In teaming up with creatives who are masters of storytelling through clothing, art and design, Spotify is aiming to bring attention to some of the many under-celebrated names, stories, and achievements in Black history that deserve to be amplified and celebrated beyond the month of February.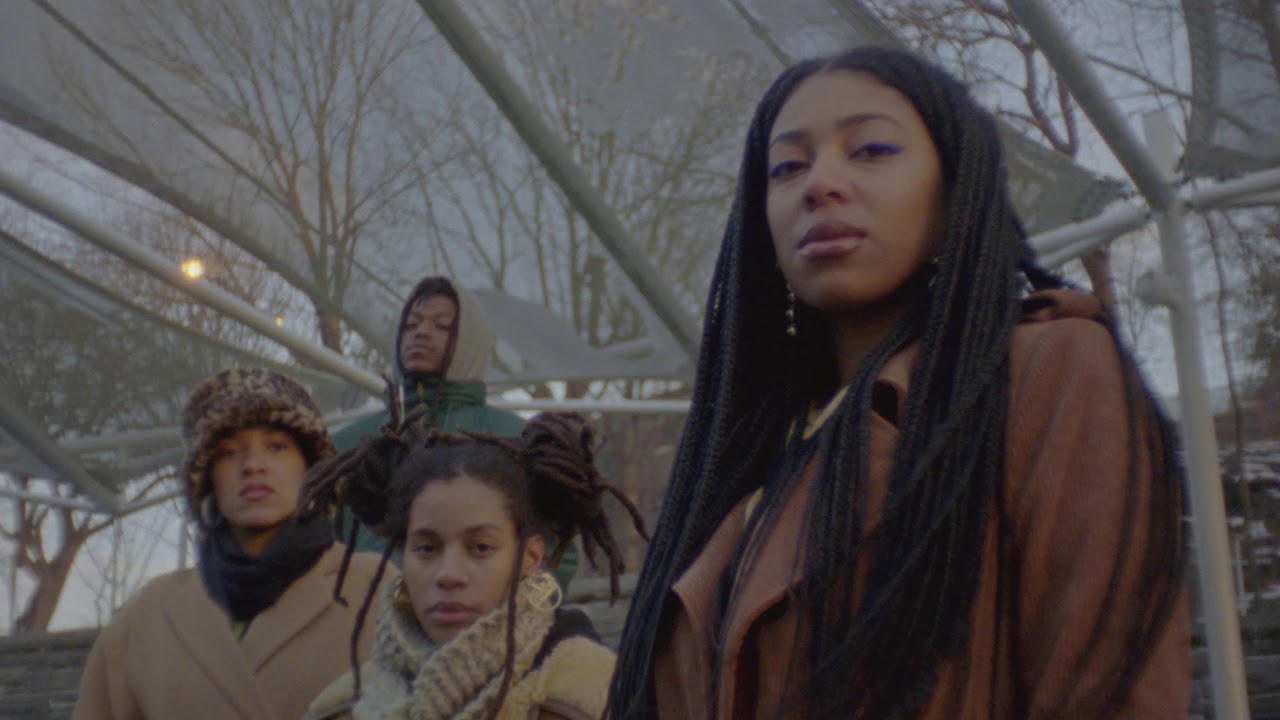 Clothing is definitely a way to communicate your message. It's a way to express Black pride.   
Joy Miessi
When we create, when we move, when we break rules—we're making Black history.   
Brandan 'bmike' Odums
The Merch Collection is focused on six stories:
The Sacred Music of Survival
The Chitlin Circuit
The Godmother of Rock n' Roll: Sister Rosetta Tharpe
Sylvester: a Disco legend
The Afro Latinx Roots of Hip Hop
The Harlem Cultural Festival
With Black History is Happening Now, Spotify has paid tribute to the musicians who have paved the way and the artists who will define what's next. The program has included partnerships with Janelle Monae, Pharrell Williams, Theresa Chromati, Sade Clacken Joseph, Mahogany L. Browne, and creative collective, Saturday Morning—all focused on centering stories of Black excellence in historical and contemporary culture.
Spotify will display the Wear Black History collection in an experiential pop-up in SoHo, where attendees will be able to learn about each of the historic moments and music artists that inspired the collection. Attendees will also have a chance to get the merch at no cost, through limited hourly distributions. A lookbook for the collection will go live on February 20th, at BlackHistoryIsNow.com.
About the Artists
Joy Miessi is a visual artist, currently working in London. Specialising in illustration, Joy experiments with a range of traditional processes such as drawing, painting and collaging to produce mixed media pieces. Exploring socio-political themes from a personal perspective, Joy's work takes the form of paperworks, clothing and paintings on cardboard. Their work explores themes of memory, intimacy, race and culture within the African diaspora, from a personal perspective. Miessi is also particularly interested in how archiving is incorporated into their practice. Inspiration is drawn from past conversations, places and moments, from Kinshasa shop fronts to fleeting interactions and conversations. By archiving routines and cultural practices through their pieces, Miessi's work exists to preserve memories and stories. Each individual piece documents and retells moments, creating a physical permanence to past experiences from the artists' life.
Brandan 'bmike' Odums is a New Orleans-based visual artist whose work embodies the political fervor of a new generation of Black American activists. Working predominantly with spray paint Odums wall-sized murals depict historical figures, contemporary creatives, and everyday people. In 2013 Odums created Project Be, a series of illegally produced murals of Black revolutionaries in the hurricane Katrina damaged Florida Housing Development in New Orleans' 9th ward. After the NO Housing Authority shuttered the Development, Odums created Exhibit Be, a public art exhibition with work from more than 40 artists whose five story murals covered the facades of a dilapidated apartment complex and whose indoor installations and sculptures spoke to the institutional racial aggression which had led to the site's unoccupied state. In 2016, Odums concluded the Be Trilogy with Studio Be a 36,000- square foot warehouse transformed into a gallery. Studio Be features "Ephemeral.Eternal," Odums first solo exhibition of over a dozen original murals, several room-sized installations, and reconstructed murals salvaged from #ProjectBe. Studio Be is open to the public 4 days a week, and welcomes hundreds of visitors from near and far weekly.
About the Collaborators
Dwandalyn R. Reece is Curator of Music and Performing Arts at the Smithsonian's National Museum of African American History Culture. Responsible for the acquisition, research and interpretation of the museum's music and performing arts collection, she curated the museum's permanent exhibition, Musical Crossroads, for which she received the Secretary's Research Prize in 2017. She serves as chair of the SI pan-institutional group, Smithsonian Music and is co-curator of the 2019 initiative, the Smithsonian Year of Music. Other projects include the forthcoming collaboration with Smithsonian Folkways, The Smithsonian Anthology of Hip-Hop and Rap and a book on the material culture of African American music.
Naima Cochrane is a 20-year music industry veteran who helped build the careers and brand stories for artists including John Legend, Maxwell, Odd Future, Jidenna, Ciara and more. Now, she's utilizing her depth of music knowledge and storycrafting on a broader level as the creator of the popular #MusicSermon Twitter series, as a music and culture writer, and as the founder of cltr., a multi-functional agency that works with brands, organizations, and public-facing figures to shape their stories in authentic ways.